FORD MUSTANG BLUE SUBLIMATED LANYARD KEYCHAIN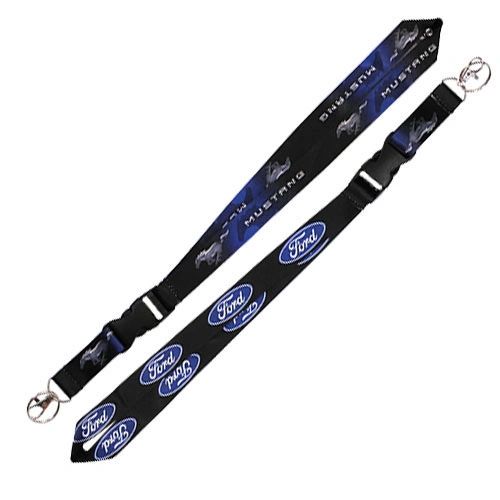 FORD MUSTANG BLUE SUBLIMATED LANYARD KEYCHAIN
This B Elite Designs Ford Mustang quick release sublimated lanyard is a perfect way to carry your ID, keys, credential card or most anything and makes a great gift for any Ford Mustang enthusiast!
1" x 16" in length and includes a split ring with lobster claw attachment.
Print on both sides of the lanyard as shown in the photo.
Two, of the same lanyard, are shown for display purposes only.
Buyer is purchasing one lanyard per purchase.